From hour-long seminars on science communication to month-long intensive programs on underwater robotics, Blackbeard Biologic is equipped to develop and implement training programs across a wide variety of specialties and needs. We work with your institution or organization to build a program that's right for you. 
OpenCTD Building Workshops
Over the last several years, Blackbeard has supported Oceanography for Everyone by developing curricula centered around the OpenCTD platform to provide both a hands-on STEM experience for budding ocean scientists and formal training in the construction and operation of a critical tool of oceanography for both formal and informal researchers. OpenCTD workshops are 3-day training events where students build CTDs from scratch and learn how to deploy, recover, and analyze data. 
The OpenCTD Ground-truthing workshop to validate the syllabus and build guide was held at the Stellwagon Bank National Marine Sanctuary in May 2019, with support from NOAA and BOEM. 
The OpenCTD is 100% open-source and all instructional materials, as well as source-code and supporting files are available online.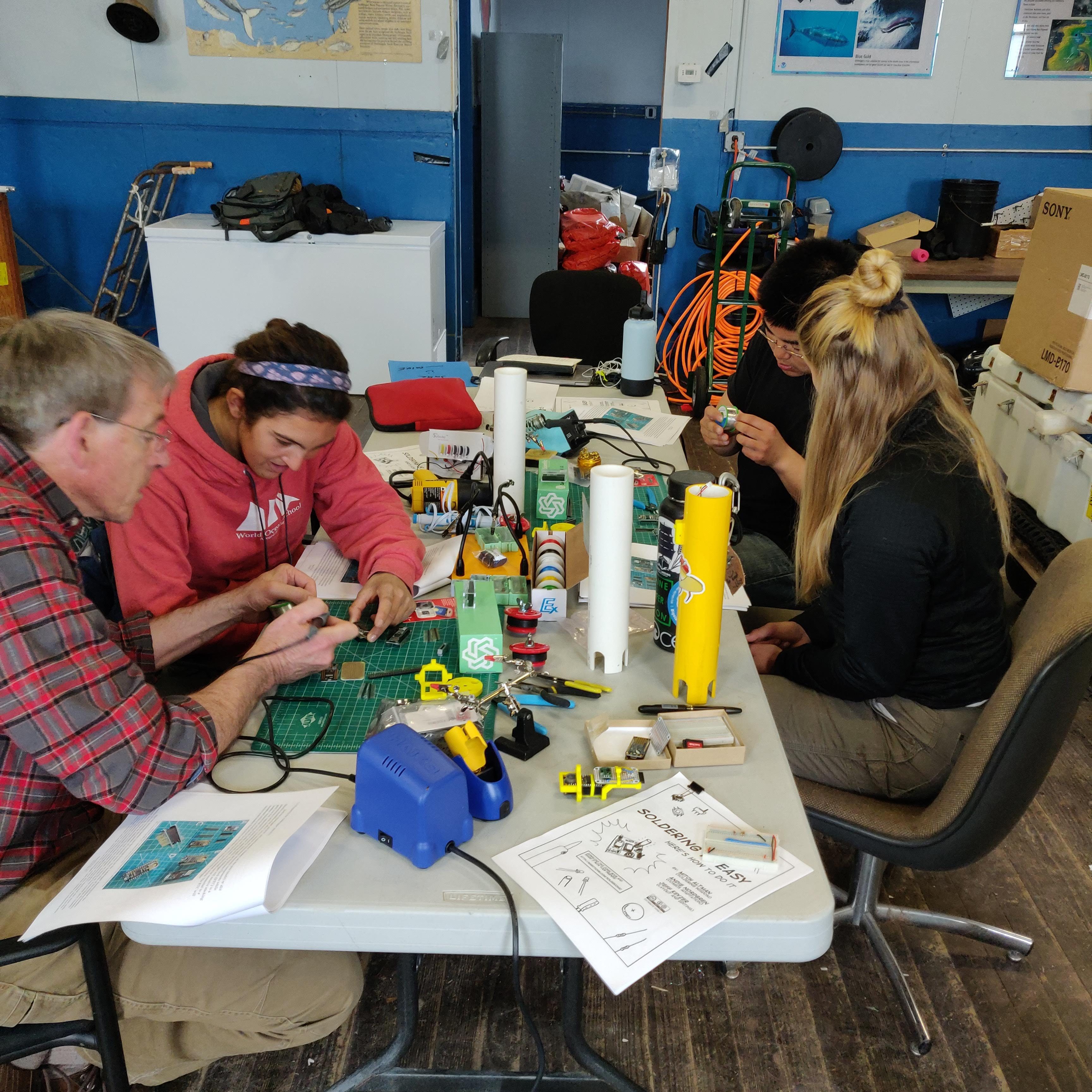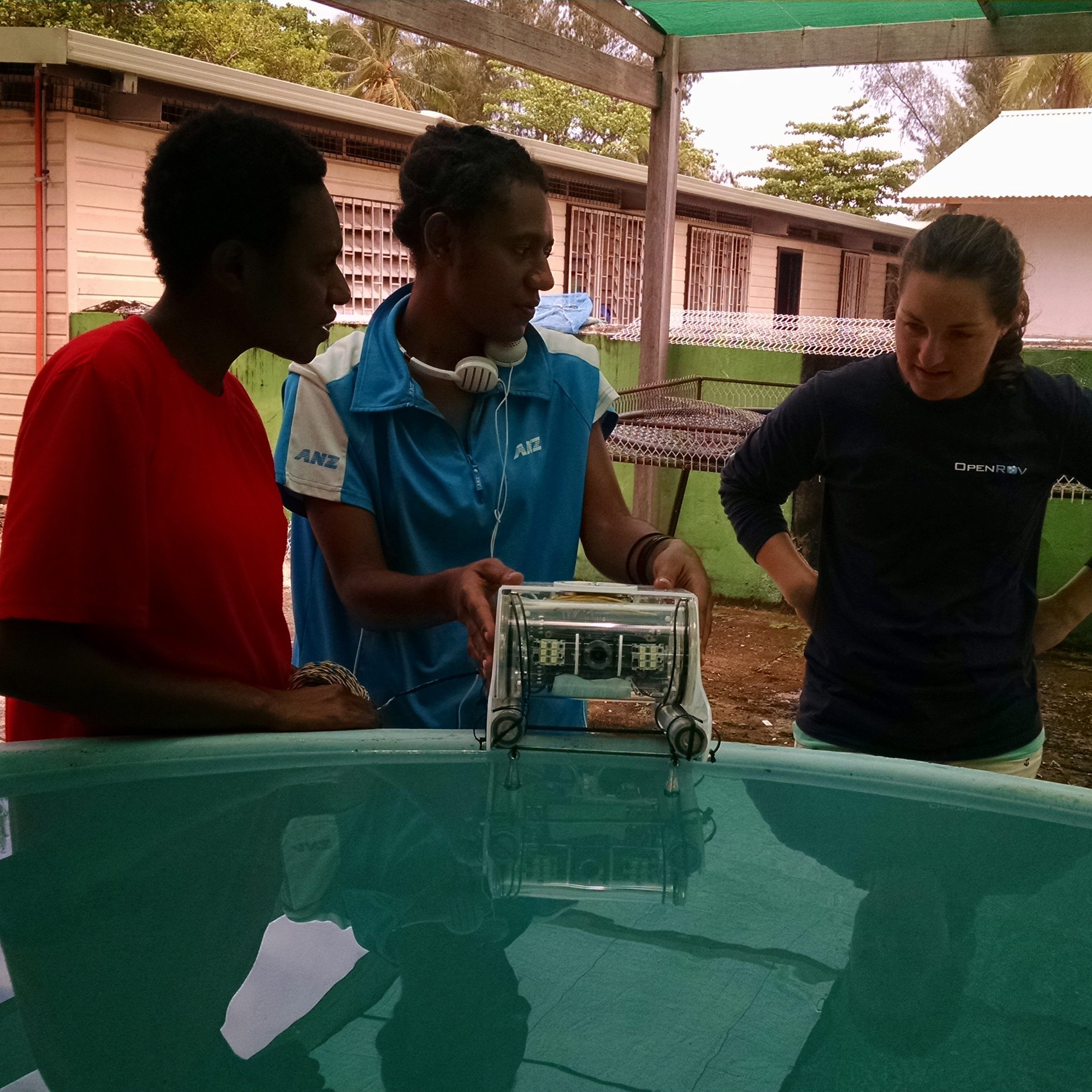 We have organized and deployed intensive, multi-day to multi-week underwater robotics courses where student learn to build, maintain, and operate small, observation-class ROVs at the high school and college level. Recent courses include:
A month-long immersive ROV course in Kavieng, Papua New Guinea for advanced undergraduates from the University of Papua New Guinea. 
A 3-day program for high school students from the Gloucester High Robotics Club hosted by the Virginia Institute of Marine Science.
A week-long robotics course for high school student from Terrebone Parrish, Louisiana hosted by the Louisiana Universities' Marine Science Consortium. 
A multi-week educator's training workshop in Saipan, Commonwealth of the Northern Marianas Islands focused on training community leaders and high school students, hosted by the Northern Marianas Trade Institute. 
Classes, Seminars, and Public Talks
Blackbeard holds seminars, workshops, and classes online and around the world. We have taught the masters-level course Social Media for Environmental Communications through Duke University for the last 6 years. We can arrange underwater robot piloting experiences for explorers of any age. Other topics include:
Underwater Robotics and Instrumentation
Conservation Technology and the Maker Movement
Deep-sea Ecology and Exploration 
Deep-sea Mining
Science Communication
Blackbeard CEO Andrew Thaler is available to speak at conferences and events.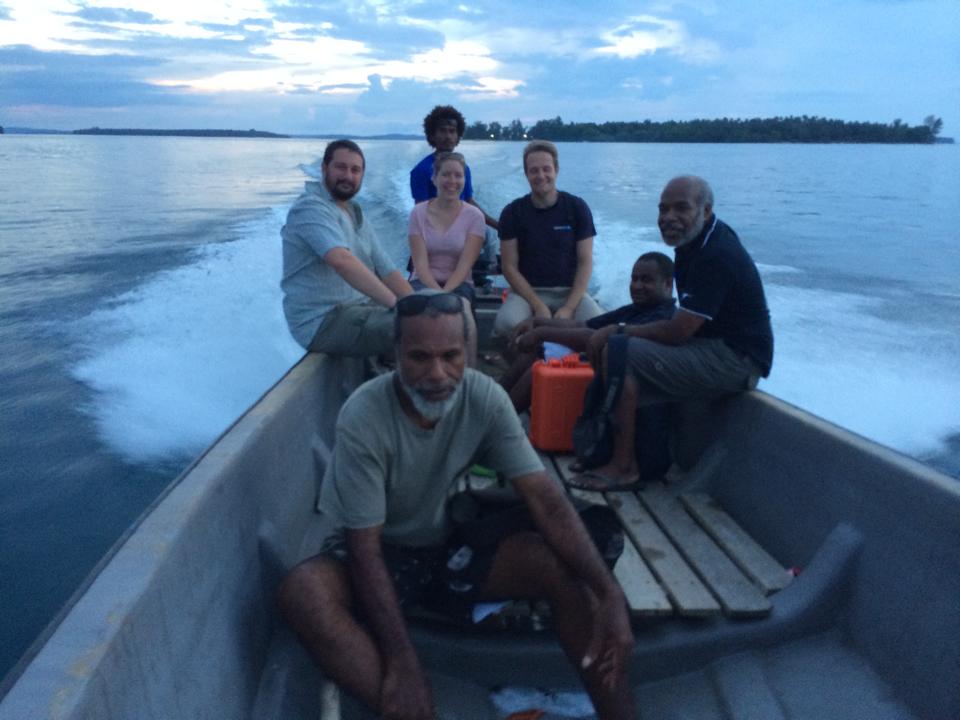 How can Blackbeard help you?